Understand retirement with our simple pension calculator
Get a grip on the numbers now and start planning for the retirement you want
Pensions may seem complicated, dull, or just too far away to bother with, but it's vital to understand how much you'll need to live the retirement you'd like. Even having a basic sense of when you want to stop work and what you'll need to achieve that goal can make the whole retirement planning process a lot less painful. To help set you on the path to the retirement you deserve, we've created an easy-to-use pension calculator. And, if you need it, we're always on hand to provide, straightforward and independent pensions advice. First, though, here's a quick guide to getting a grip on the numbers…
Get started
More than three-quarters (77%) of people in the UK don't know how much money they'll need in retirement, while findings from a recent study by the Pension and Lifetime Savings Association (PLSA)¹ show that 80% of us are confused about whether we're on track for retirement.
You're therefore far from alone if you're not sure how big a pension pot you'll need. Many of us wrongly think we'll need an income equivalent to our salary, when in reality we usually only spend a half to two-thirds on the same lifestyle in retirement – assuming you're not jetting around the world regularly.
When thinking about what sort of income you'll need, start by deciding what sort of lifestyle you want. For a more modest lifestyle, a report from the Joseph Rowntree Foundation², shows that a couple stopping work at the age of 67 would need a combined annual income in retirement of around £14,300, drawn from the State Pension.
On this income, you can expect to afford one UK holiday a year, local days out with the family, basic meals bought fresh from budget grocery stores, and inexpensive clothing from low-cost brands. You'll also be reliant on the NHS, plus public transport or an older car.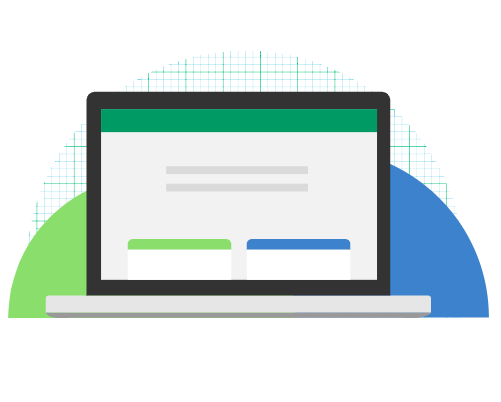 Meanwhile, with the addition of private pension contributions, you and your partner would need a combined income of around £26,000 a year before tax if you want a more 'comfortable' retirement.
What can you afford on a 'comfortable' budget? An annual package holiday, with some UK or European short breaks; quality food, and frequent visits to pubs and restaurants; good clothing from high street brands; a reasonable car; and even a season ticket to see your favourite football team. Aiming for this level of income will provide a good platform for your retirement.
According to a survey of retirees in the UK by consumer association Which?³, the average household spends just under £2,200 month, or around £26,000 a year, on average to live a comfortable retirement.
Whether you're saving for a modest or comfortable retirement, Nigel Peaple, Director of Policy and Research at the PLSA, believes there's plenty you can do to take control of your pension planning.
Get started
Follow these five tips to help you get on track for the retirement you want:
1) Find out the value of your retirement savings. YouGov figures commissioned by Profile Pensions⁴ suggest 49% of us don't know how much our pension pot is worth, so it's worth checking your pension statements to see the value of your pensions and what they might be worth when you reach retirement.
2) Check how much State Pension you might be entitled to. You can do this by requesting a State Pension forecast. But don't just assume the State Pension is all you'll need. A quick fact: May 25 is the day the average worker will have earned the equivalent of the full annual State Pension. If the State Pension was your only income in retirement, that would mean there'd be seven months to get through with no money coming in. So, be sure to supplement your State Pension with your own private pension savings too.
3) If you're not already enrolled in your workplace pension scheme, see if this is a possibility. A major plus is that your employer pays in too*, says Peaple. In fact, over a third of people surveyed by the PLSA said their employer matched their pension contribution. A quarter said their employers even paid in a bit extra.
4) Track down any missing pensions. If you've ever changed jobs, failed to keep pension providers informed of a change of address, or worked for a firm that went bust or got swallowed in a merger, it's possible that you may have a personal pension waiting to be found (we've found missing pensions for 1 in 5 of our customers). And that's where the governments trusted pension tracing service can help. If you think you may have contracted out if SERPS, you can also use our very own SERPS tracing service.
5) Use our pension calculator to help you understand how much you'll need to live the retirement you want. Hopefully this makes the prospect of saving enough funds a whole lot less scary.
Get started
*Dependant on certain criteria being met
Sources:
¹ https://www.plsa.co.uk/Press-Centre/Press-Releases/Article/Pension-confusion-leaves-millions-unsure-if-theyre-saving-enough
² https://www.jrf.org.uk/report/minimum-income-standard-uk-2018
³ https://www.which.co.uk/money/pensions-and-retirement/starting-to-plan-your-retirement/how-much-will-you-need-to-retire-atu0z9k0lw3p
⁴ YouGov data commissioned by Profile Pensions and available upon request